OUR CLIENTS LOVE OUR SERVICES -
CHECK OUT OUR TESTIMONIALS!
"Pleasant office visit, very reasonable pricing."
I. Smith
"Dr. Pickens was very down to earth.
I felt so comfortable and she was so honest yet kind.
Dawn was also very helpful and resourceful.
I will surely go to ABOUT FACE for future filler needs."
-J. Baraka
"Delighted to age gracefully (and prolong a more
youthful complexion) with expertise from Dr. Pickens!"
-K. Ondayko
"This is a Medical Spa that provides
optimal healthcare and simultaneously
creates a calm and nurturing environment.
I am so thankful to have found
Dr. Pickens and will certainly
be a repeat client."
-P. Miller
"Ever since using Botox and Juvederm filler,
strangers have asked me if I model or used to model.
I laugh politely and smile, replying,
'No…but thanks!' One man even said he thought
my face was 'beautifully sculptured!'
I can thank Dr. Pickens for that!"
Lynne Porter, Bowie
"Skeptical is my middle name. Dr. Pickens injected
Juvederm XC and immediately I looked five years
younger in seconds. I highly recommend Dr. Pickens
for all your aesthetic needs.
Annie
"I can't believe how painless the laser hair
removal is —even for my underarms."
M.J

.
"I have finally found a team of professionals
who takes an integrative approach to skin care.
Dr Pickens and her team listened to my
concerns and laid out a tailored program for me
that includes not only botox and fillers but also
a series of facials and a take-home skin care
regime to keep up the results. And, the results
speak for themselves: I have never had so many
compliments on my skin and everyone keeps
asking what my secret is!"
Melissa E.
"I have been pleasantly surprised with the
results from my Botox treatments. Not only
are the deep frown lines better but my chronic
headaches are almost gone. I look forward to
an ongoing improvement in the quality of my
life. Thank you Dr. Pickens!"
N.S

.
"I have suffered from migraines since I was 7
years old. I have tried different medications
and diets but I had the same results with
everything that I tried. I did not see any
improvement.
I went to the urgent care after having a
terrible migraine for a few days and met Dr.
Pickens, who told me about Botox®
treatments for migraines. At first I didn't
believe it but I was willing to try it. I made an
appointment and had my first treatment.
By the next day I was feeling better. I did not
have to take my pain medication. "
Y.F.
"Very professional staff, and knowledgeable Doctor!"
M. Williams
"Dr. Pickens is a wonderful doctor, ever since I met
her at the advance urgent care clinic, she has been
making me look younger and healthy. The office is
staffed with wonderful, knowledgeable associates,
and they are super friendly. All cosmetic procedures
that Dr. Pickens performs, ALWAYS reveal a younger
and beautiful new me. I have been seeing her since
2004 and I wouldn't go anywhere else."
J. Pastore
"I had my first appointment at About Face
to receive Dysport and Radiesse.
Dr. Pickens took the time to explain the
procedure, benefits and costs.
It was absolutely worth it!
I am thrilled with my refreshed look and
I've received numerous compliments.
As a patient who's received these treatments
elsewhere, I can also attest to Dr. Pickens's artistry.
She and her staff are top notch!"
Maura Rudy
I developed severe Bursitis in my
right shoulder which interferfered
with my sleep & daily activities.
I had TWO PRP INJECTIONS about 4
weeks apart. This seemed to cure
immediately (1st week) then about
50% pain reoccurred.
Finally, over the next 5 weeks, 90% of the pain has
resolved. I am cured by most standards and I
cannot think Dr. Pickens enough for introducing
me to this miracle cure.
Augustus Hill MD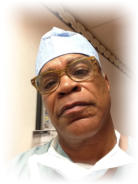 In addition, see our Google Reviews
- or leave one of your own!
by clicking the Google Review Button
at the top of this page!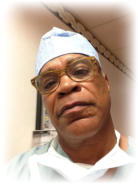 ©2016-19 All Right Reserved
About Face Aesthetics Centers

Non Surgical Cosmetic & Cellular Medicine
6371 Little River Turnpike Alexandria VA 22315