Are you a candidate for Botox?
Do you have lines between your brows?

Do you have crowsfeet?

Do you have facial asymmetry?

Do you have lines on your neck making you look older?

Do you have lip lines causing your lipstick to bleed?
Asymmetrical smile and eyes
Patient was treated for TMJ Joint pain, asymmetrical smile and eyes
At ABOUT FACE Dr. Pickens injects Botox®, Xeomin® and Dysport™ to treat moderate to severe glabellar, or frown lines, crow's feet, which are lines around the eyes, forehead, nose and neck.
Dr. Pickens has successfully treated NON COSMETIC CONDITIONS with Botox®
Those pounding sensations that made it difficult to concentrate and live your normal life can be a thing of the past.
Soreness and fatigued sensations can be solved with your next BOTOX ® treatment.
Temporomandibular joint pain
Jaw pain sometimes due to grinding of the teeth may be chronic and cause headaches. The jaw muscles can become bulky causing the face to be more square in shape.
Spasms can cause pain and stiffness chronically only temporarily relieved by chronic medications.
Excessive sweating of underarms, hands and feet.
If you are embarrassed to shake hands with clients or sweat through your clothes, this could be your answer to live a normal life.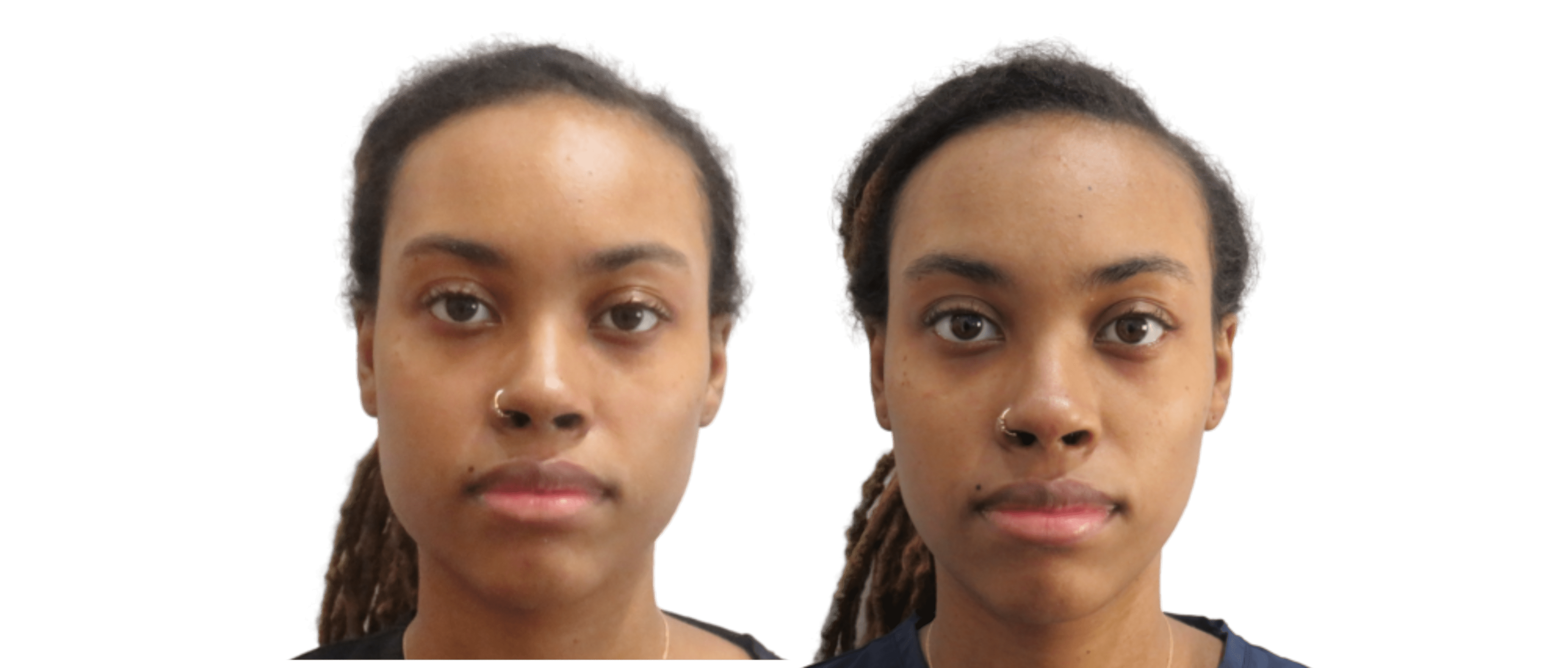 TMJ Pain & Jaw Slimming
Welcome to a Healthy & Beautiful You!
We're dedicated to excellence, compassion and precision – three things that have taken us far in our practice. We pride ourselves in what we do for our patients.