Body Shaping / Cellulite - Velashape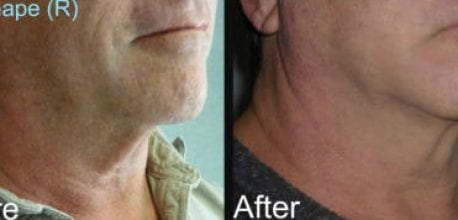 MAKING THE ADJUSTMENTS YOU WANT, NO SURGERY REQUIRED
VelaShape™ is the first non-surgical FDA-cleared medical device for the Body Reshaping market and is also FDA cleared for Cellulite Treatment that enables you to achieve a toned, contoured and well shaped body comfortably.
WHY SHOULD I GET VELASHAPE?
VelaShape™ is a proven device with breakthrough results as
it treats both the deeper tissue and the upper layers of the
skin. You can gain a measurable reduction in fat layers,
circumference and the appearance of cellulite. The
procedure is non-surgical, involves no downtime and is
virtually painless. The most common treatment sites are the
jowls, back, arms abdomen, flanks, buttocks, thighs and
knees. Improve your lifestyle and boost your self-
confidence.
Are you a candidate for VelaShape

?
Do you want a non-surgical method of skin tightening or localized fat

reduction?

Do you have cellulite that makes you uncomfortable?

Have you had liposuction and notice lumps or uneven areas?

Have you lost weight and have loose skin?
Welcome to a Healthy & Beautiful You!
We're dedicated to excellence, compassion and precision – three things that have taken us far in our practice. We pride ourselves in what we do for our patients.